__________________________________________________________________________________________

>>> 6 SLOTS PER 1.5 HOUR SESSION - SIGN UP NOW TO SECURE YOUR SPOT! <<<

__________________________________________________________________________________________

1246 POST ROAD EAST - WESTPORT, CT

splatterboxart@gmail.com

__________________________________________________________________________________________


SAVE!

When You Sign 

Up For The 

Semester!

We're CHANGING things up around here! 

Welcome to our NEW Guided Open Art schedule!

We're so excited to offer as many class options as we can to fit your busy schedules - 

so here's how we're doing it!  

                                              Choose Your Day & Your Time Slot :

TUESDAY - WEDNESDAY - THURSDAY - FRIDAY

4:00 - 5:30   :   4:30 - 6:00   :   5:00 - 6:30

Drop-In Guided Open Art For Grades K & Up! 

​We're so excited to offer our NEW Drop-In Guided Art Lessons! 

Your kiddo will have the freedom to paint what interests them 

all while being guided throughout the process! 

We're keeping our numbers small this Fall & really hope you can join us! 

>>> WHICH DAY WORKS BEST FOR YOU? <<<

*** 6 Spots Per Time Slot ***

__________________________________________________________________________________________

Drop-In = $35  

5 Week Session = $165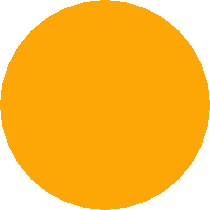 NO CLASSES IN

>> NOVEMBER <<